Below is American Marriage Ministries Foreign Incorporation Certificate for the State of Nevada. American Marriage Ministries was formally incorporated in Nevada on February 20th 2013 in order to ensure AMM Ministers retained the legal right to perform marriage in Nevada.
---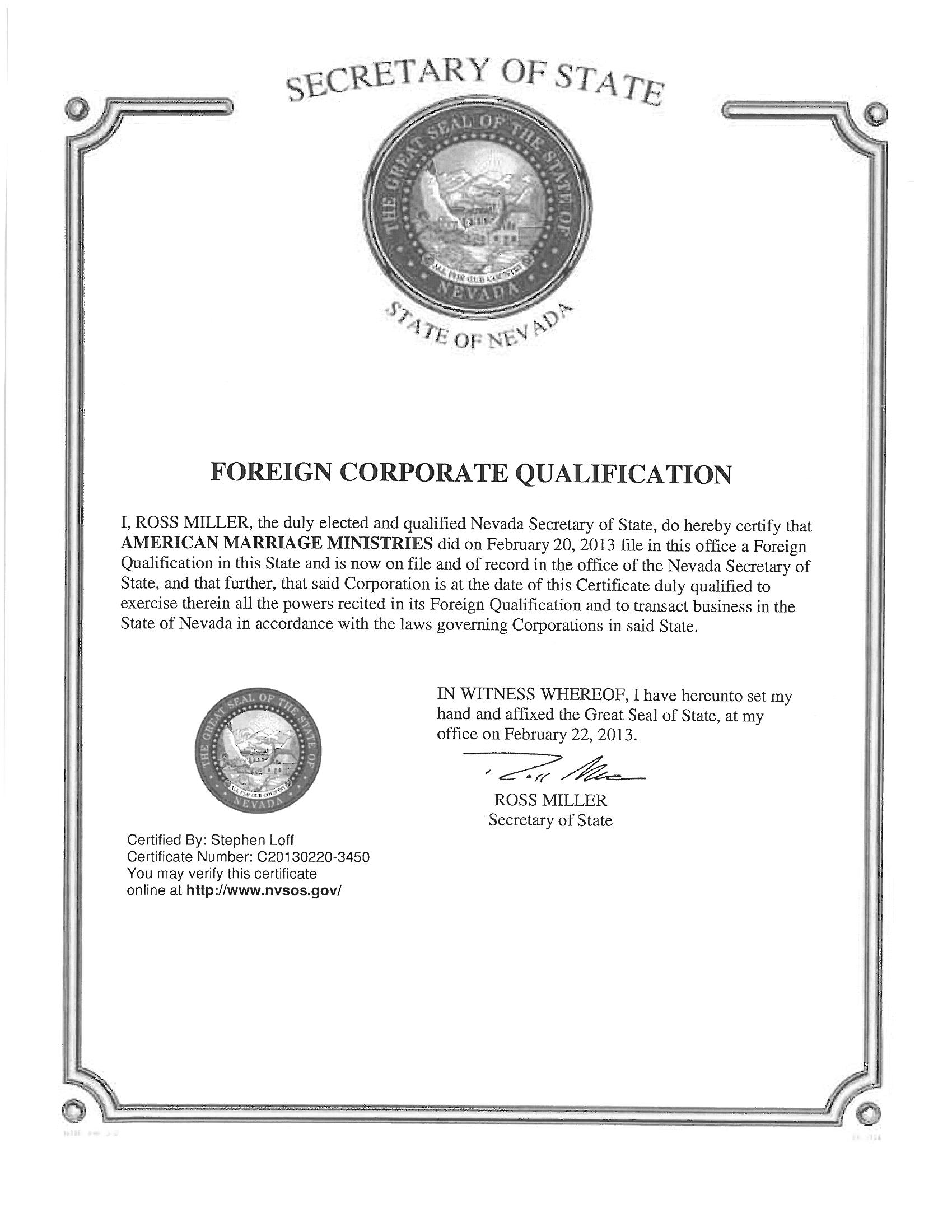 ---
Transcript
SECRETARY OF STATE
STATE OF NEVADA
FOREIGN CORPORATE QUALIFICATION
I, ROSS MILLER, the duly elected and qualified Nevada Secretary of State, do hereby certify that AMERICAN MARRIAGE MINISTRIES did on February 20, 2013 file in this office a Foreign Qualification in this State and is now on file and of record in the office of the Nevada Secretary of State, and that further, that said Corporation is at the date of this Certificate duly qualified to exercise therein all the powers recited in tis Foreign Qualification and to transact business in the State of Nevada in accordance with the laws governing Corporations in said State.
IN WITNESS WHEREOF, I have hereunto set my hand and affixed the Great Seal of State, at my office on February 22, 2013.
ROSS MILLER
Secretary of State
Certified by: Stephen Loff
Certificate Number: C20130220-3450
You may verify this certificate
online at http://www.nvsos.gov/