Below is a copy of American Marriage Ministries Foreign Corporate Certificate for the State of Missouri. American Marriage Ministries registered as a foreign corporation in Missouri in order to meet the State's legal requirements to ensure AMM ministers the ability to perform marriage in Missouri.
---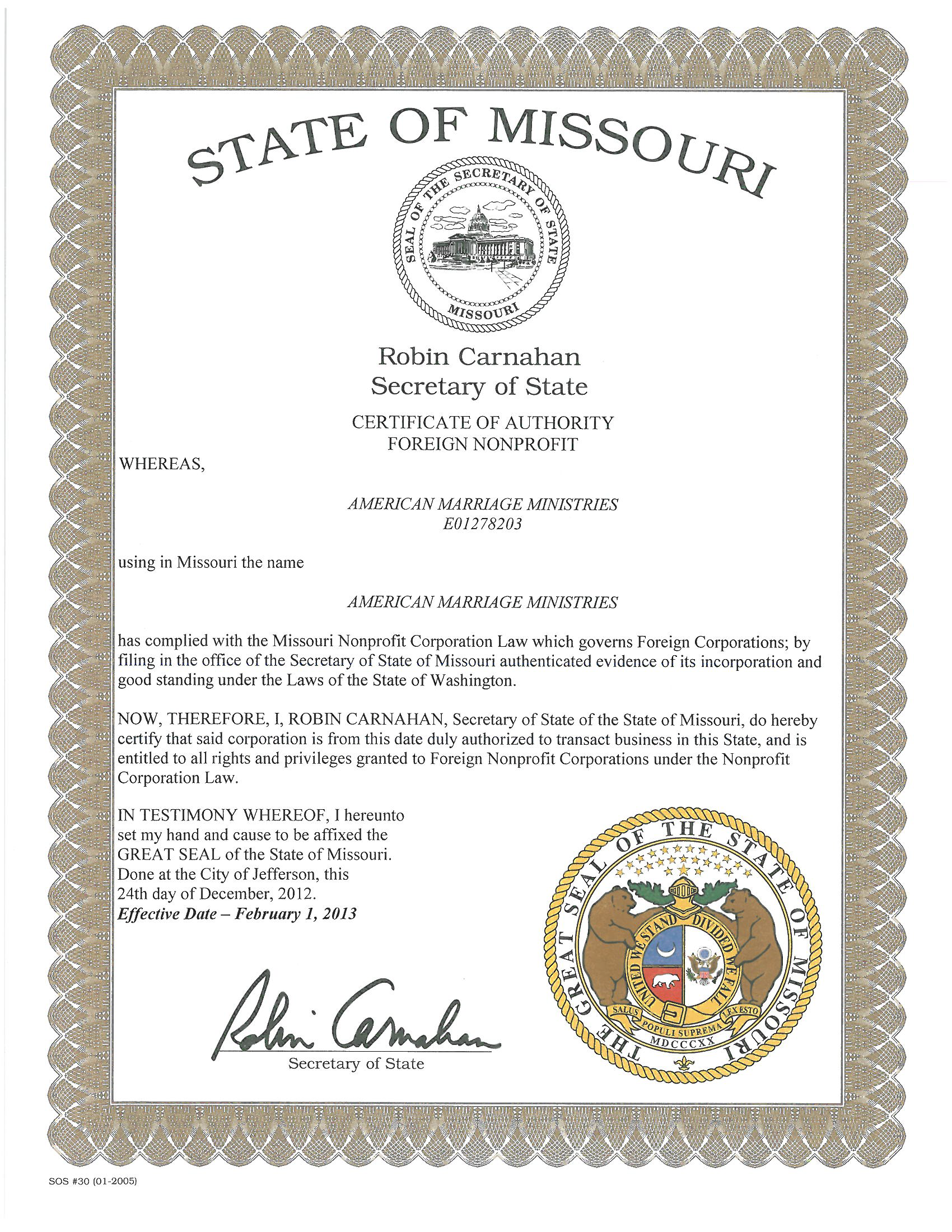 ---
Transcript
STATE OF MISSOURI
Robin Carnahan
Secretary of State
CERTIFICATE OF AUTHORITY
FOREIGN NONPROFIT
WHEREAS,
AMERICAN MARRIAGE MINISTRIES
E01278203
using in Missouri the name
AMERICAN MARRIAGE MINISTRIES
has complied with the Missouri Nonprofit Corporation Law which governs Foreign Corporations; by filing in the office of the Secretary of State of Missouri authenticated evidence of its incorporation and good standing under the Laws of the State of Washington.
NOW, THEREFORE, I, ROBIN CARNAHAN, Secretary of State of the State of Missouri, do hereby certify that said corporation is from this date duly authorized to transact business in this State, and is entitled to all rights and privileges granted to Foreign Nonprofit Corporations under the Nonprofit Corporation Law.
IN TERTIMONY WHEREOF, I hereunto
set my hand and cause to be affixed the
GREAT SEAL of the State of Missouri.
Done at the City of Jefferson, this
24th day of December 2012.
Effective Date – February 1, 2013