Below is American Marriage Ministries Certificate of Existence issued by the Washington Secretary of State's office.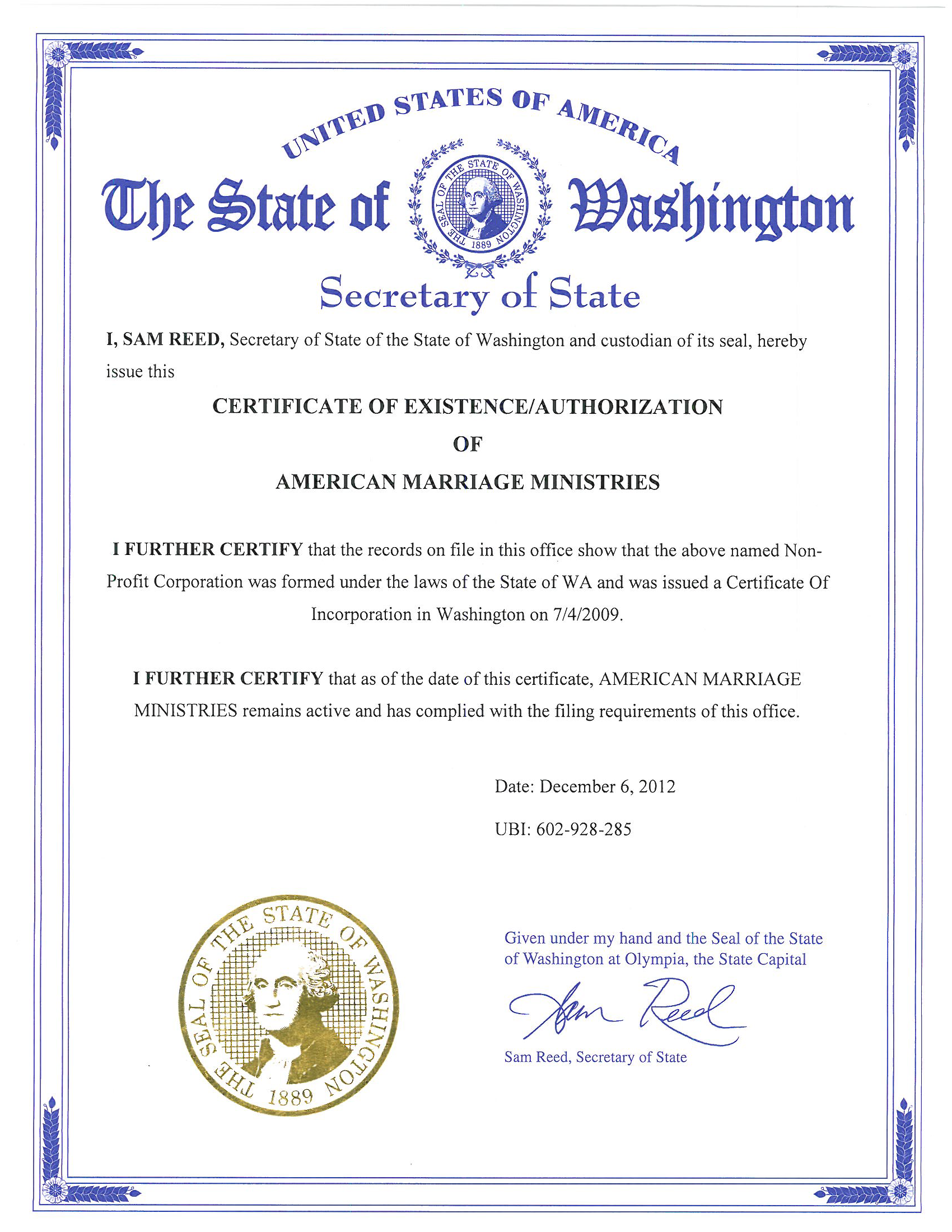 ---
Transcript
I, SAM REED, Secretary of State of the State of Washington and custodian of its seal, hereby issue this CERTIFICATE OF EXISTENCE/AUTHORIZATION OF AMERICAN MARRIAGE MINISTRIES.
I FURTHER CERTIFY that the records on file in this office show that the above named Non-Profit Corporation was formed under the laws of the State of WA and was issued a Certificate of Incorporation in Washington on 7/4/2009.
I FURTHER CERTIFY that as of the date of this certificate, AMERICAN MARRIAGE MINISTRIES remains active and has complied with the filing requirements of this office.